–
APARTMENTS, CONDOS, TOWNHOMES,
AND HIGH RISES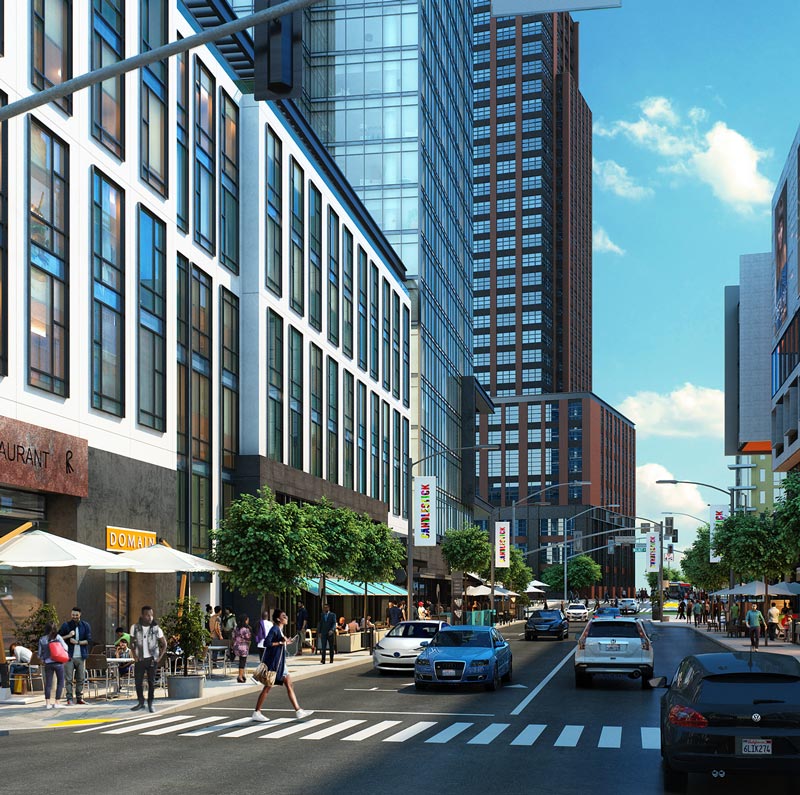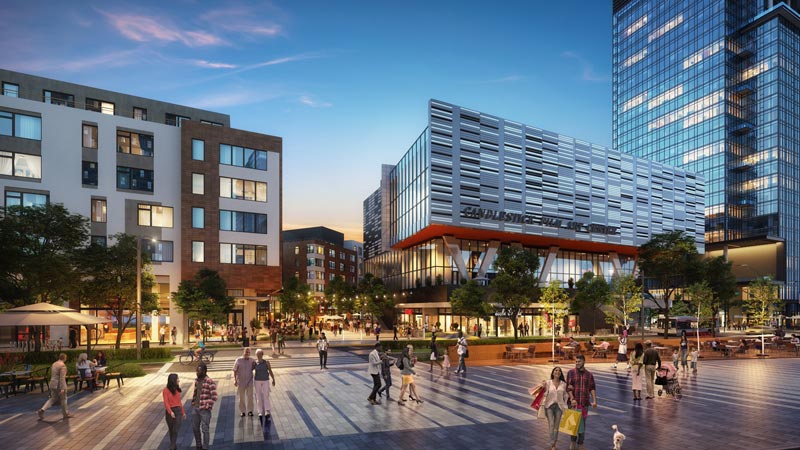 –
Call Candlestick® home in one of the thousands of planned mixed-income dwellings, which will welcome a diverse population to settle down and establish the character of these new neighborhoods.
The Candlestick residential plans include:
An eclectic mix of housing options for all income levels
Residential towers offering an urban lifestyle which will dot the Bay's skyline
Low to mid-rise buildings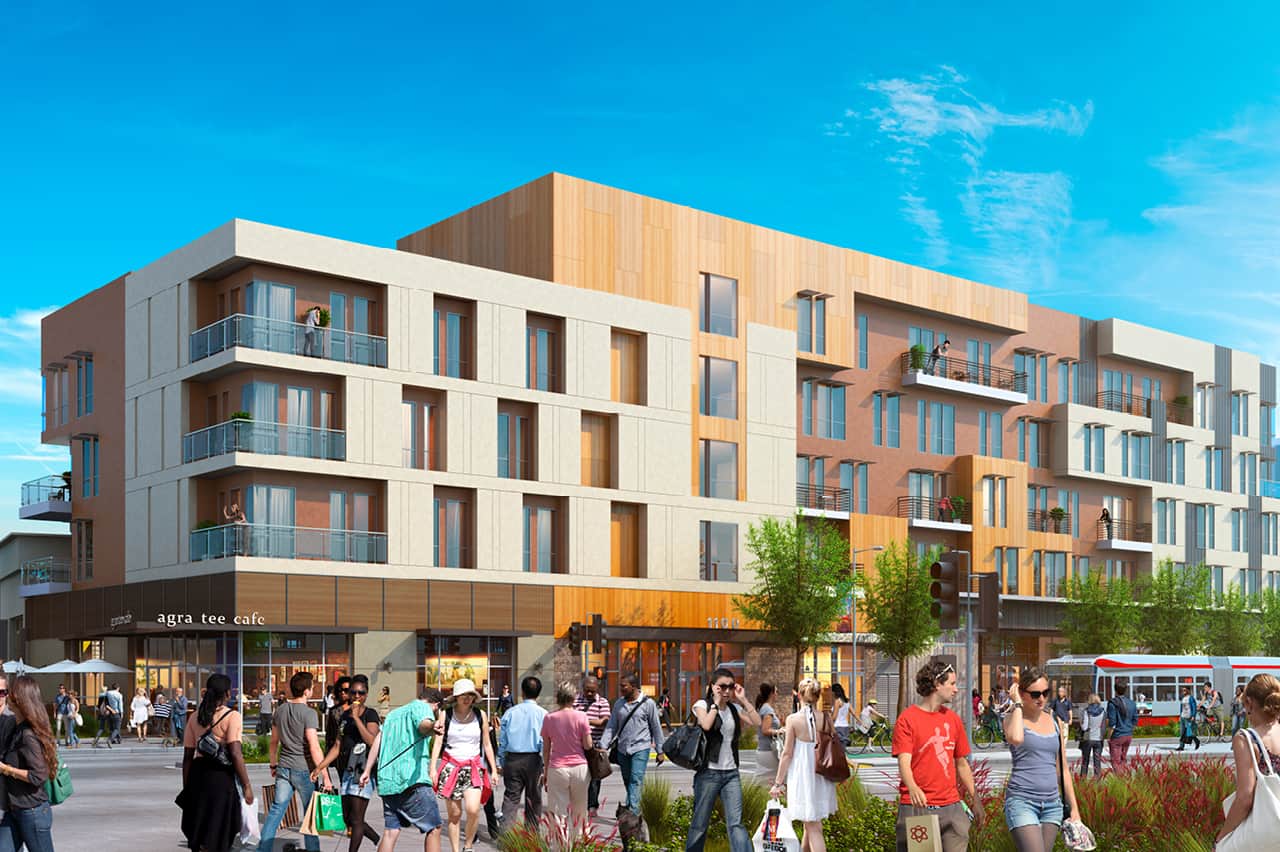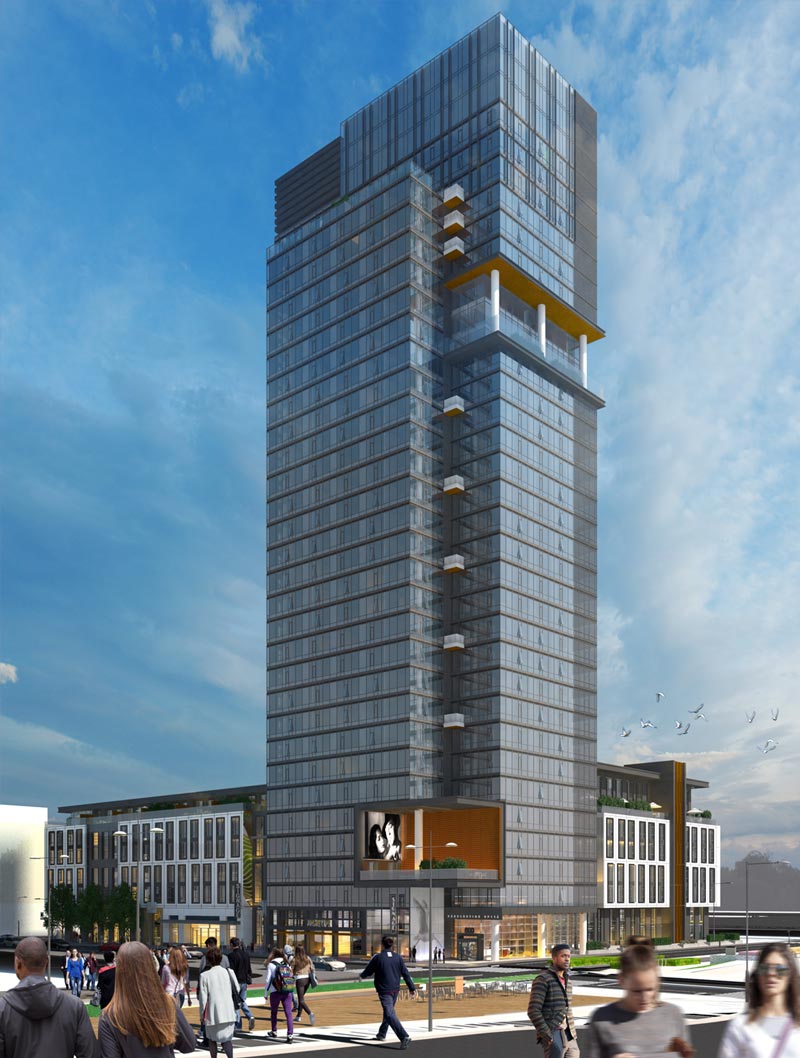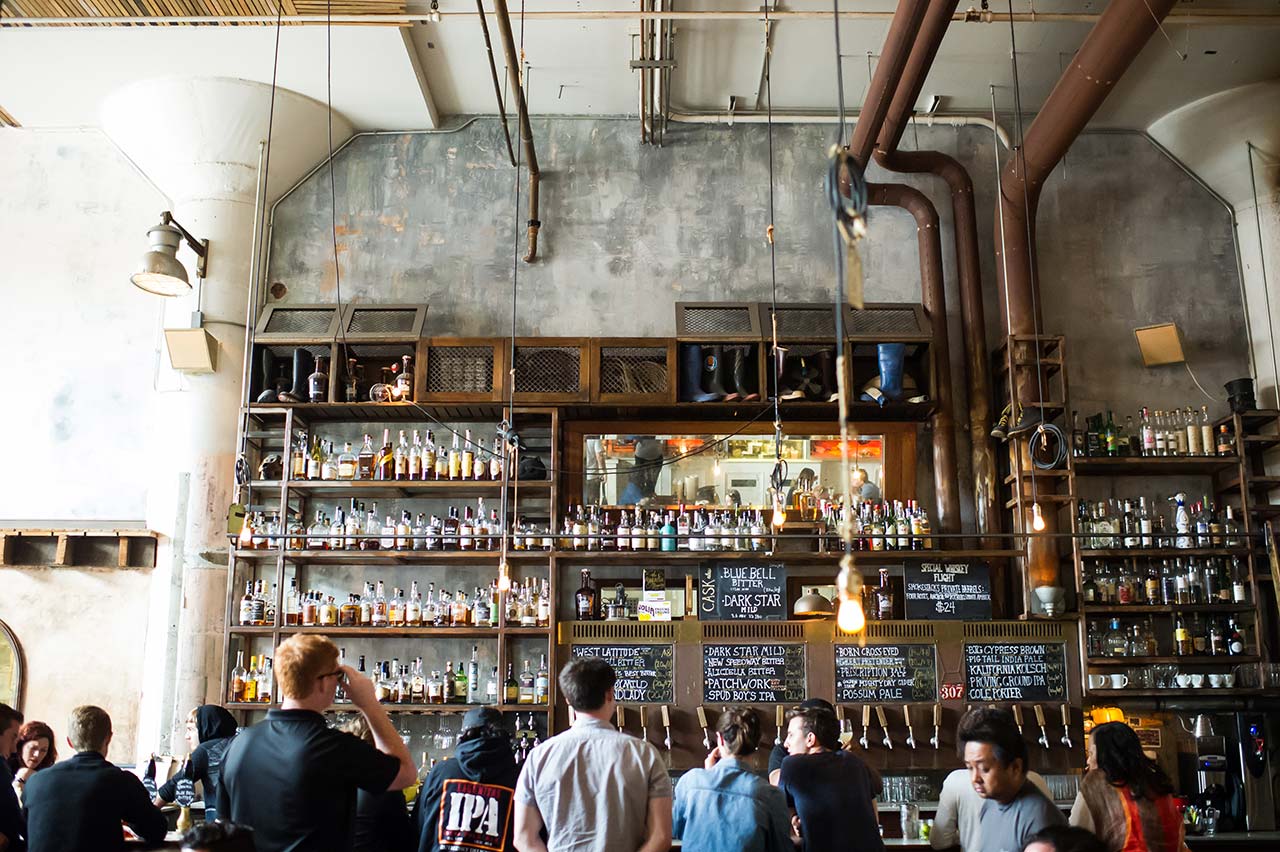 –
WANDER THROUGH CANDLESTICK'S PEDESTRIAN AVENUES
–
As day transitions to night in the city, Candlestick will come alive. It will be easy to go from an afternoon spent browsing and shopping, to an evening eating an unforgettable meal before attending a show or cinematic event at the planned film and arts center.
Candlestick's ultra-walkable retail hub is envisioned to include a diverse array of storefronts and facades, each with its own distinct style, spirit, and merchandise; a quaint, comfortable spot to spend time shopping, browsing, or simply enjoying an open-air retreat from the rest of the city.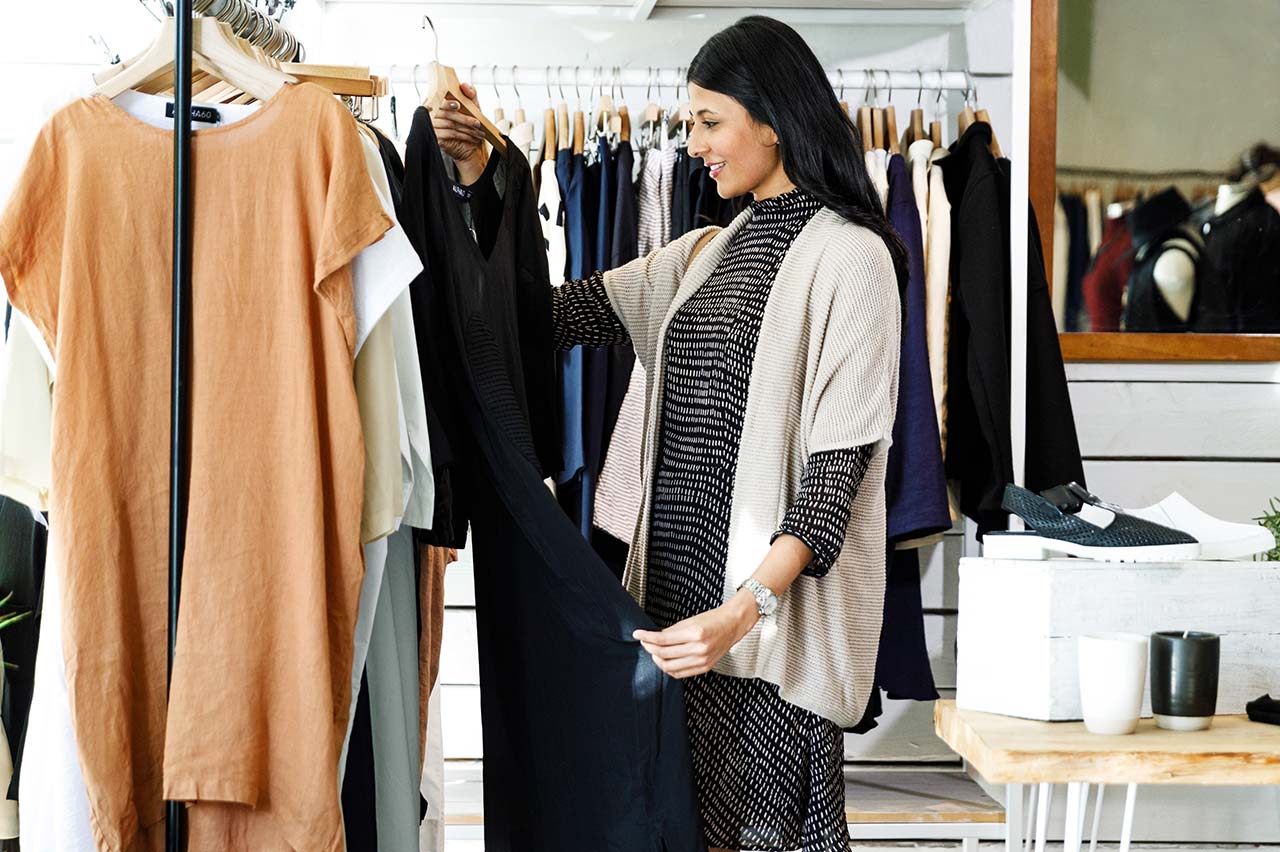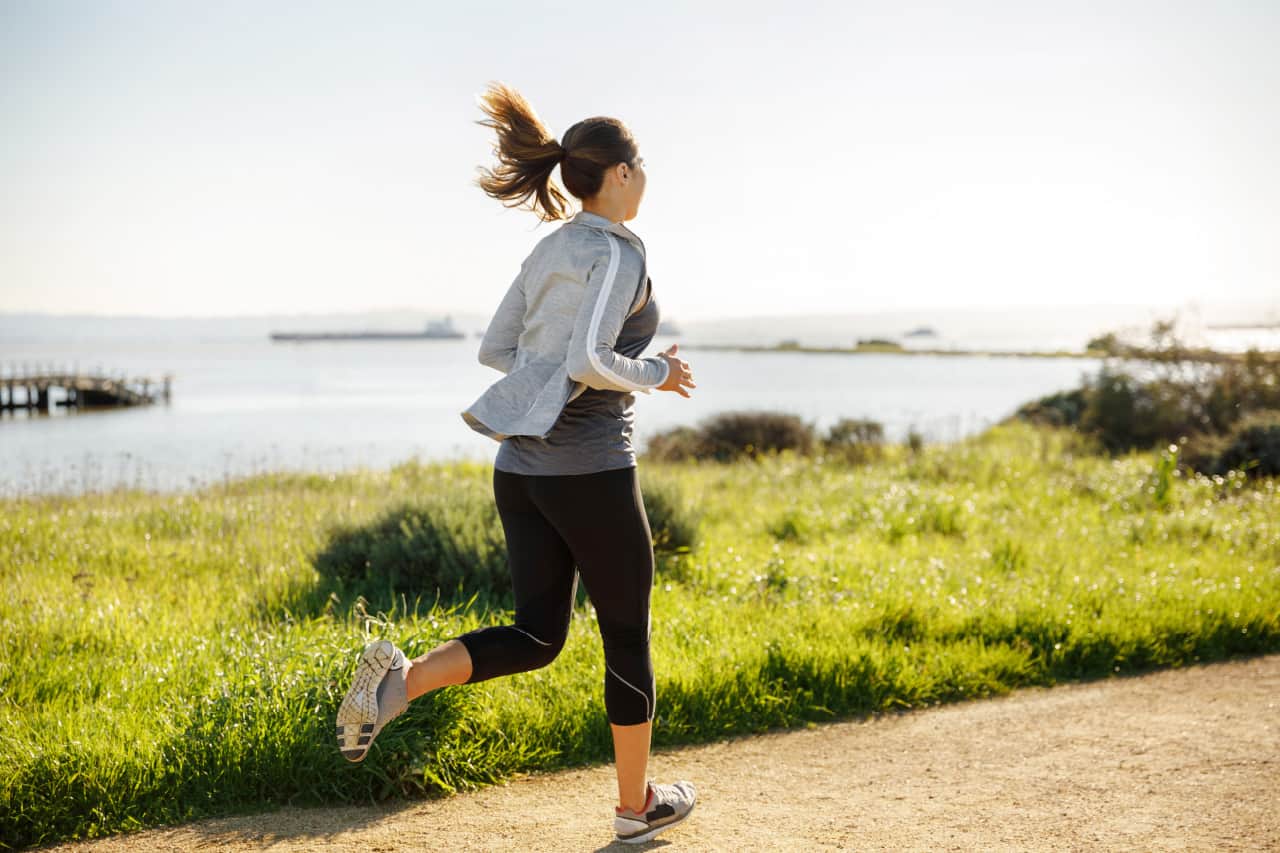 –
CANDLESTICK IS COMMITTED TO ENHANCING THE NATURAL BEAUTY OF THE AREA
The plans for Candlestick open space include:
Acres of enhanced and improved parks, open space and habitat areas
Urban parks throughout the development, with a variety of tree species lining the streets to give each neighborhood a distinct look and feel
A network of interconnected recreational opportunities promoting the use of parks, as well sports fields and active urban recreational areas
Direct access to the SF Bay shoreline
Neighborhood parks and community gathering spaces for leisure activities and meet-ups
Waterfront activities like windsurfing and fishing